Fire Damage Restoration in Medford Commercial Settings Requires More than Surface Cleaning
6/17/2022 (Permalink)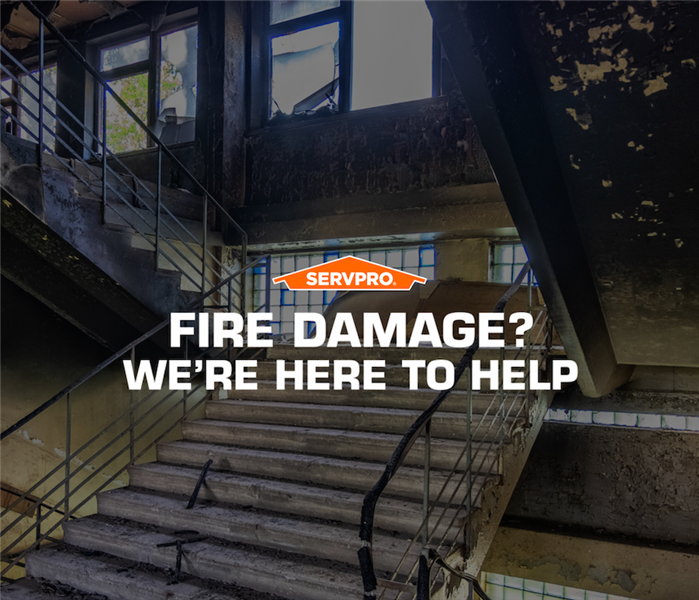 Medford businesses that have suffered fire damage need the help of SERVPRO. We have the manpower and equipment for every size disaster.
Professional Fire Restoration Technicians are Available to Handle Fire Damage in Medford Businesses
Medford business owners may have the right idea when facing fire damage in their businesses. Priorities should include identifying and controlling the culprit, extracting residual water left behind by fire-fighting efforts, wiping every surface clean, and getting rid of the smell of fire and smoke. Weaved through these steps, they want to protect their business assets such as inventory, equipment, and data. Knowing how to achieve the goal of mitigating fire damage losses is a different matter altogether, and it requires professional help.
For business owners and decision-makers in Medford who need commercial control fire damage quickly, the best decision they can make is to call SERVPRO as soon as disaster strikes. SERVPRO technicians are certified by restoration industry leaders to take charge of your business's water extraction, drying, and disinfecting. When the damage is done, the focus shifts to avoiding secondary damage and restoring the commercial space to its original condition.
Pack-out services often become crucial when we help our commercial clients. Our SERVPRO team arrives on-site with all the necessary equipment and materials to remove salvageable items from the business and store them in secure facilities. Pack-out services can protect undamaged items while clearing out space to facilitate the restoration process. Some cleaning methods we may use in off-site locations include-
Application of deodorizing solutions
Use of immersive cleaning equipment
Application of abrasive EPA-approved cleaners pre-tested on each surface before application
One of the biggest benefits of calling the professional crew at SERVPRO of Medford/Everett at (781) 395-4444 is gaining access to a centralized resource to handle virtually all aspects of fire damage restoration. Reach out in your time of need and let us leave your business "Like it never even happened."