SERVPRO is Trusted by Everett Businesses to Provide Fire Damage Remediation
6/2/2021 (Permalink)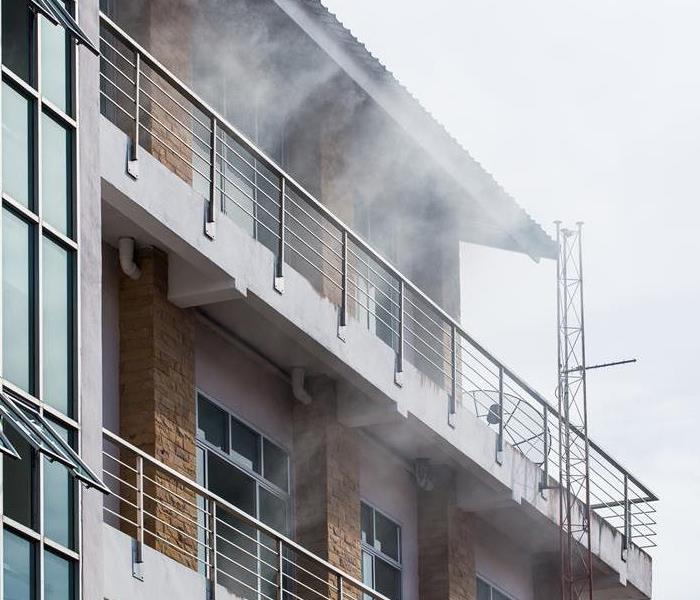 We know how much your clients depend on your business. Let SERVPRO of Medford / Everett help you come back to business.
How can SERVPRO Help Everett businesses during fire damage remediation?
Fire damage remediation of your Everett business can cost you in terms of both time and money if you don't involve the experts right away. SERVPRO's IICRC certified fire and smoke restoration technicians (FSRTs) are quick to the site and aim to get your business back on the up and up in the least possible time.
The time required by SERVPRO's technicians for fire damage restoration of your Everett business depends on the extent of the damage. If you understand the commercial fire damage restoration process, it can help you to set realistic expectations. Not all commercial fires are alike, and the restoration process can be significantly faster or slower in specific cases.
Types of Fire Damages SERVPRO Techs Deal with During Fire Restoration of Commercial Spaces in Everett
SERVPRO technicians categorize fire damage to your Everett commercial space in the following categories-
Minor fire damage- The damage is confined to a relatively small space, such as a small room in your establishment. The amount of residue is mild to moderate. SERVPRO technicians use dry and wet cleaning processes to deal with such fires. You can expect a shorter restoration period if the fire is minor.
Medium fire damage- Involves moderate to heavy smoke and soot residue. Wet cleaning can take a significantly longer time during fire and smoke restoration. Odor control is also a major concern in fires of this size. SERVPRO techs might have to use additional steps to contain the damage of this size.
Major fire damage- These result in heat damage to structures needing extensive repairs. Soot and smoke damage are also spread to extensive areas. SERVPRO techs might need to provide emergency services such as board-ups or pack-outs might be needed.
Call SERVPRO of Medford / Everett at (781) 395-4444. We are here to assist you as well as your business around the clock.