Need Help with Medford Water Damage Remediation?
3/29/2021 (Permalink)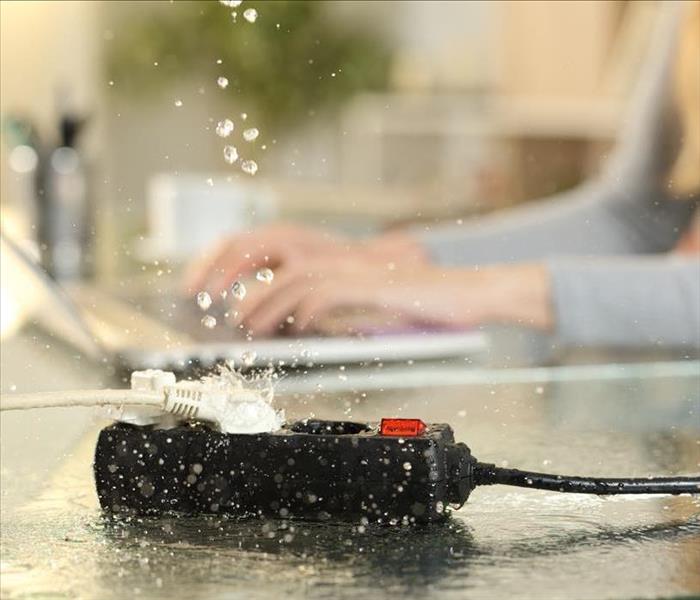 SERVPRO performs water cleanup from offices and retail shops in the Greater Medford area. Our business is to keep you in business.
Count on SERVPRO for water clean up in Medford after burst pipes threaten to ruin your business
The richly burnished hardwood patinas and unique interiors of business properties in our historic town can also mean increased reports of ceiling leaks. Medford's historic buildings and their aging plumbing pose a higher risk of needing emergency services. Water damage in Medford often starts with slow leaks and seepage from these ancient pipes that suddenly become a crisis.
When looking up, you might notice stained areas and even bulges on walls or the ceiling. Leaks in Medford water-damaged commercial spaces show these signs which business owners must not ignore. SERVPRO water damage restoration is critical to avoid severe deterioration or even collapse of building materials. Secondary issues because of chronically damp ceilings or walls can require the services of SERVPRO mold specialists. If water-absorbing spores produce black mold in Medford businesses, they can cause the dark marks and staining you see, plus hidden structural destruction. Turn with confidence to SERVPRO for:
Ceiling Repairs from Water Damages
Water Removal Services
Mold Inspection
Mold Removal
Black Mold Damage Repairs
Rely on SERVPRO of Medford / Everett for water clean up and water damage repair. Call (781) 395-4444 when burst pipes in your business cause ceiling leaks and the potential need for mold inspections, remediations, and removal.