What Percentage of Businesses May Never Reopen After a Loss?
6/13/2018 (Permalink)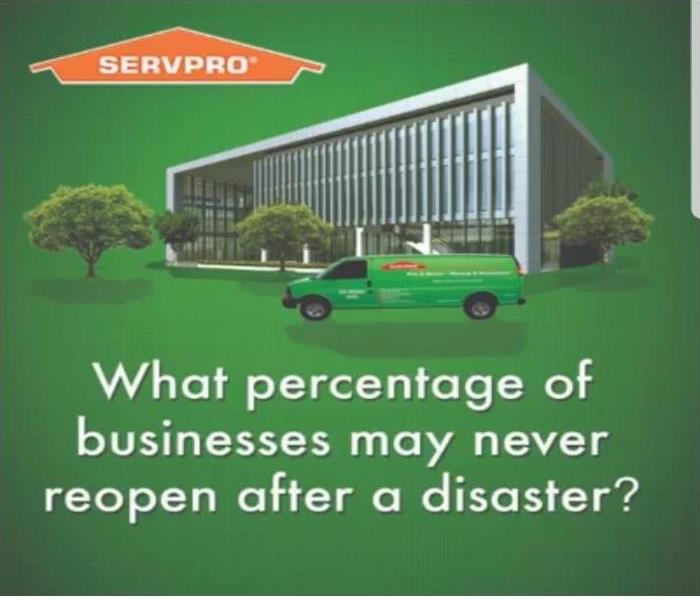 Did you know that nearly 50% of businesses never reopen after a business interruption?
When it comes to your commercial property, we mean business. You need a company that can minimize the disruption to your clients while delivering superior results. Whether you need professional cleaning to make your business shine, or emergency water restoration services, SERVPRO of Medford/Everett has the training and expertise to help make it "Like it never even happened."
We understand how critical it is to be prepared and we developed our Emergency Ready Plan (ERP) to help make sure you are "Ready for whatever happens". Our ERP is designed to help you quickly and easily access crucial information in the event of an emergency. From everyday disasters to catastrophic events, the SERVPRO Ready Plan app puts everything you need at your fingertips. You can easily manage the situation and, with the help of our SERVPRO team, get back on track faster. Together we can reduce downtime and make it "Like it never even happened."
Be Ready! Our app is a no-cost readiness plan that places your ready plan data on your mobile device for quick access during an emergency.
https://ready.SERVPRO.com/home/mobileapp
Call SERVPRO of Medford/Everett today to schedule your FREE Emergency Ready Plan consultation. 800-394-4466